AAA Sealcoating & Striping LLC
in Dothan, AL
Whether you're looking for a contractor to maintain your commercial parking lots, or just need simple residential sidewalk repairs, we have the team to handle your project.
Contact Us To Get Started
Contact Us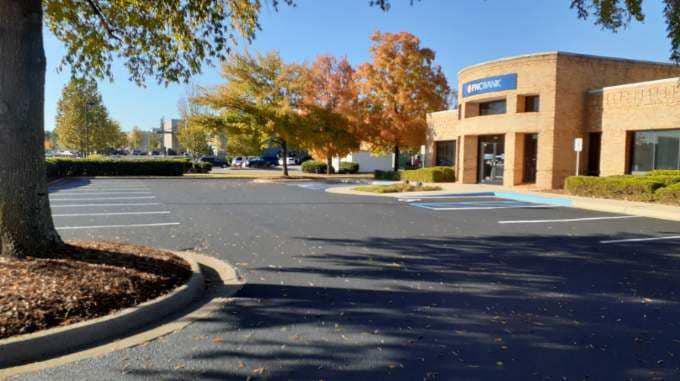 We Care About the Details
As the Top Ranked Asphalt Contractor in the Southeast Offering Parking Lot and Driveway Maintenance.The Team at AAA Sealcoating and Striping Has Never Lost Focus of our Goal to Provide Nothing but the Very Best When it Comes to Superior Quality and Workmanship. All While Giving our Customers Pricing That Can't Be Beat! Our Services Include but are not Limited to Asphalt Sealcoating, Parking Lot Striping, Asphalt Repair, Crack Sealing, Concrete Repair, Blacktop Sealer for Driveways and Installation of Car Bumpers, Signage, and Speed Bumps. We are Currently Servicing North Florida, Alabama, and Georgia. Call Today to Speak with an Asphalt Expert About your Project Within a 250 Mile Radius of Dothan, Alabama.
Read More
Professional Asphalt Services
Our team is proud to serve the southeastern United States with knowledgeable tradesmen and high-quality materials on every job we do. Whether it's private driveways and walking paths, or large parking areas and sidewalks, our team has the equipment and the experience to get the job done the right way. And we're ready to restore or replace your existing pavement driveways, walking paths, parking areas, and so much more. Contact us today to speak with one of our team members about all our available asphalt maintenance services or to request an estimate on your next project.
View Services